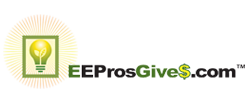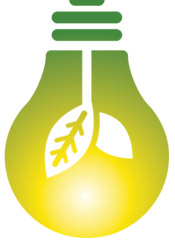 Welcome
to the EEPros Gives program, the program "Where Your Generosity Pays You Back!"
Our company offers your organization a unique and effective – and eco-friendly!- alternative to giving campaigns! Instead of offering traditional giving items, like cookies, candy, or magazine subscriptions – we offer a much BRIGHTER idea – LED lightbulbs!
LED lightbulbs are in high demand, due to their incredible efficiency and the money they save consumers. This allows your organization's members to not only raise funds, but offer people a service and genuine benefit at the same time!
In addition to providing you with this unique giving product, we also offer complete support throughout your giving campaign.
In order to communicate effectively with your organization throughout your event and to customize the marketing material specifically for your giving campaign we will need to gather some information in advance. Please take a few minutes to fill out the form below and submit it. Once we receive this information we will review it and contact the designated person within your organization with the required next steps.
Everyone at EEPros Gives is committed to helping your organization reach it's giving goals, please don't hesitate to contact us with any questions or requests you may have
Wishing you the best of luck!
Don Arrigo – President